Review Meeting on "High Strength Plastic Steel Composite Sheet Pile and Ecological Revetment Technology"
Review Meeting on "High Strength Plastic Steel Composite Sheet Pile and Ecological Revetment Technology"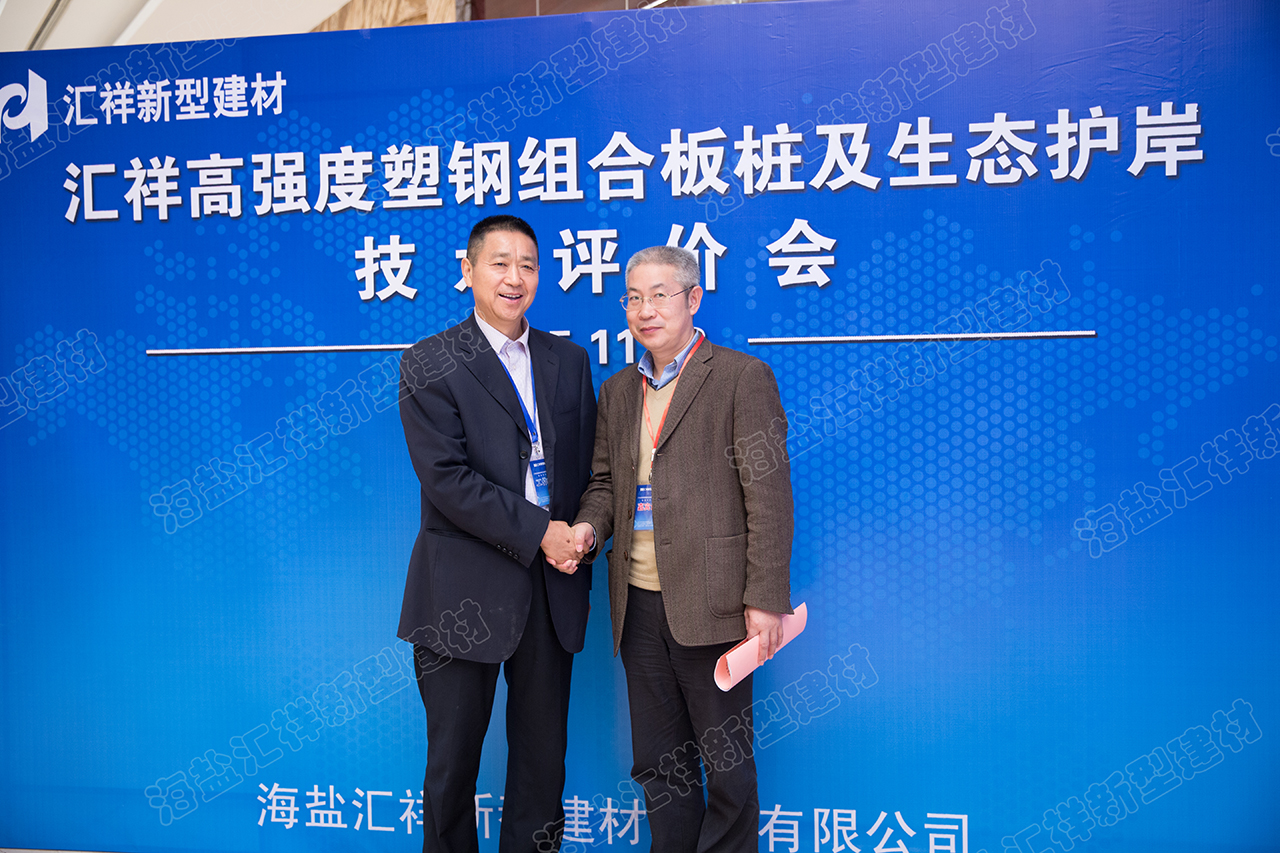 2020-01-24
On November 13, 2015, the science and technology promotion center of the Ministry of water resources hosted an evaluation meeting on " High Strength Plastic Steel Composite Sheet Pile and Ecological Revetment Technology " developed by Haiyan Huixiang New Building Materials Technology Co., Ltd. The expert group led by academician Wang Hao, director of the Water Resources Research Institute of the China Institute of Water Resources and Hydropower Science, listened to the report on the achievements of the technology, reviewed the relevant data, inspected the product production base and the revetment application site on the spot, and after inquiry and discussion. He believed that the technical indexes such as chemical harmful substance content, combustion performance, aging resistance and the like of the product material meet the requirements of relevant specifications, have no adverse impact on the environment such as soil and water body, and can be reused and recycled.
Experts from the Evaluation Committee agreed that:
This product is the first of its kind in China in terms of material formulation development, production process and construction method. It is renewable and has remarkable economic and ecological benefits. The product and complete set of technologies have reached the international advanced level.